Reversary
A reverse boss battle action platformer where you play the role of adversary. See that big guy? That's you.

Use your massive sword, your wide variety of magic, and your superior physique to squash them to a pulp. Unfortunately for you, however, they come back for more. Defeat the protagonist as many times as possible before they defeat you. Perhaps the two of you could learn something about each other?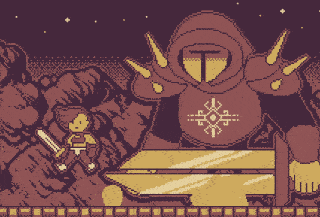 This game was made in 72 hours for Ludum Dare 50.