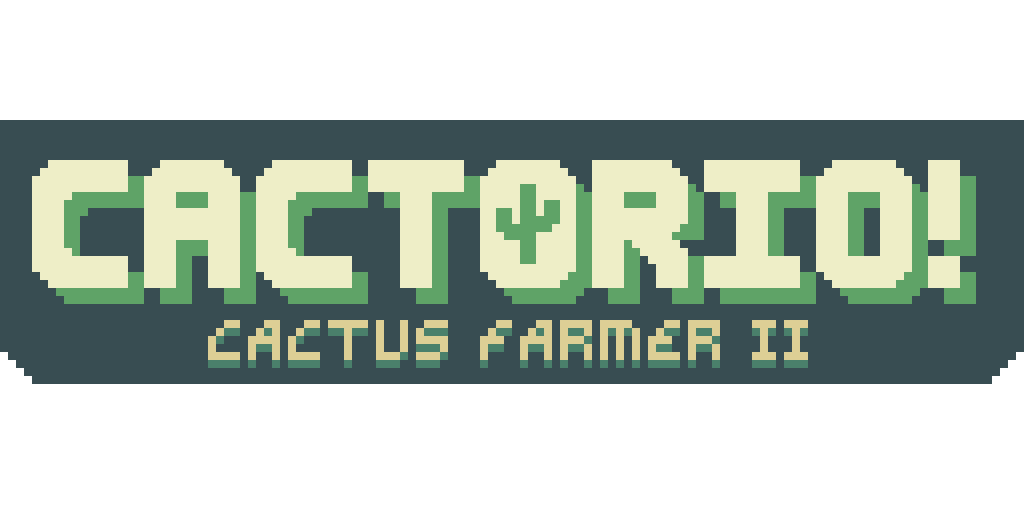 Cactorio!
Due to the feedback I've received, I've decided to put out a small update!

NEW ORE: SPICIUM!
Placing a cactus over spicium deposits gives you Spicy Cactus Seeds, which you can use to upgrade your cacti and cactech!
Spicy upgrades include: More health, faster cacti growth, and more turret damage
NEW MECHANIC: THE DAB!
While running, let go of the SHIFT key to Dab in that direction! Dabbing will make you invincible for a split second and can damage enemies.
NEW & IMPROVED ENEMIES!
Desert savages will now keep their distance when attacking, instead of constantly walking towards you.
A new enemy type appears after a while! Be careful, they're faster but weaker!
OTHER CHANGES/BUG FIXES
Cacti now drop more seeds when harvested
A cacti per second counter will appear after collecting large amount of cacti
Fixed issue where starting the game spawn multiple Pablos
Game will automatically save when closing window
Thank you for playing Cactorio!