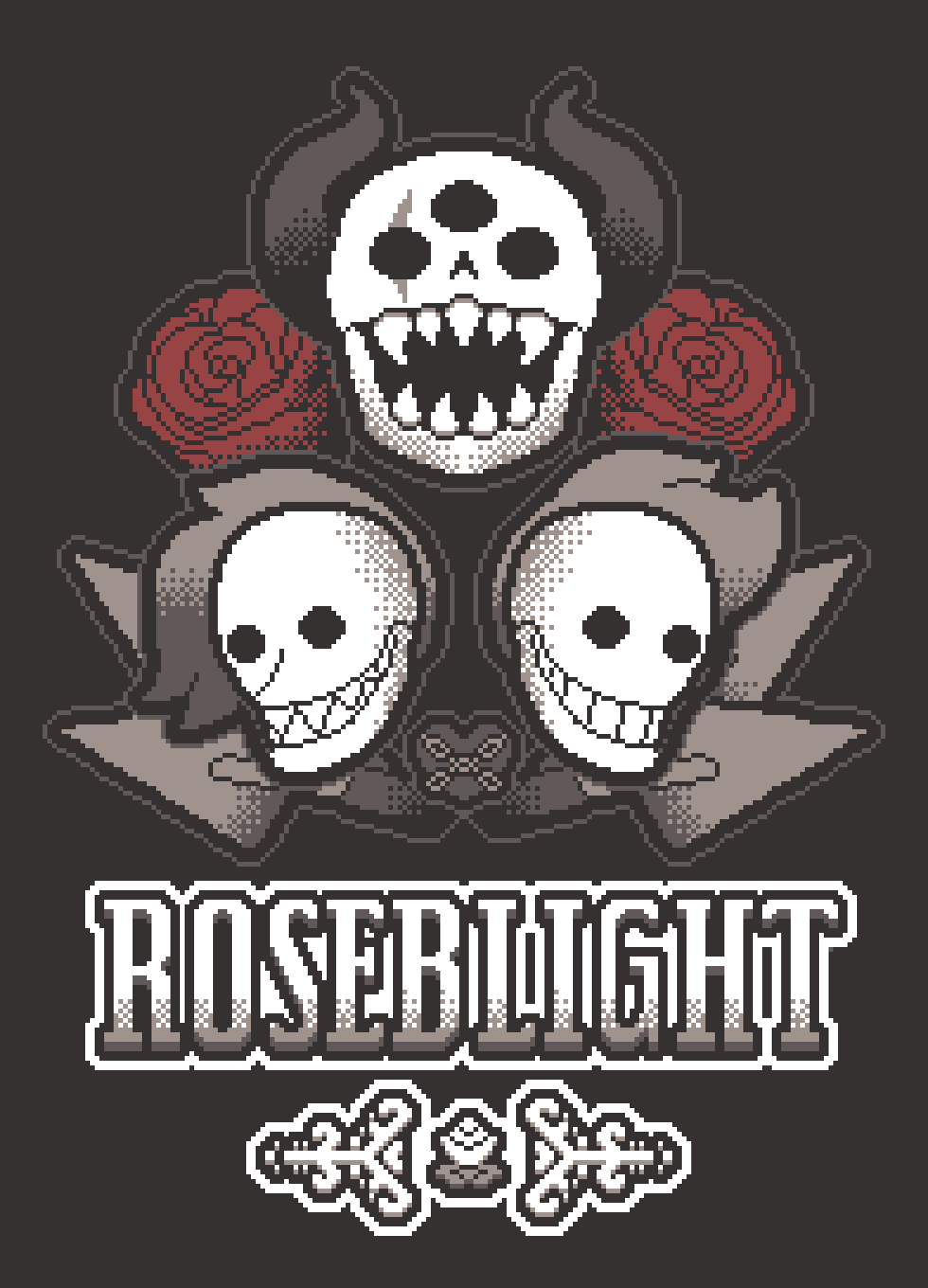 Roseblight
Roseblight v1.1.0 Coming Soon!
---
Yo yo yo!! It's been a while, hasn't it?
I've got some good news you guys: a new Roseblight update is coming soon! I've been cooking up some spicy new content for you guys, which will be available as soon as I'm done working on it. I initially planned to release this late November, but it will most likely be released mid-december as an early Christmas present.
The v1.1.0 update will feature:
-A brand spankin' new combat system! (details below)
-A new dungeon + boss battle!
-New enemies
-New npc interactions
-New items
-Reworked inventory/item management
-Updated graphics
-Secrets???
-Bug fixes/General improvements

I've been (slowly) working on this for a little while now, and I hope you guys enjoy playing as much as I enjoyed working on it. After releasing this, (and probably a few more bug fix patches) I will start working on Chapter 2. Maybe.

You can join the Discord and/or follow me on Twitter for progress updates on the game:
Quick note about the combat system:
If you are not active on the Roseblight Discord or follow me on Twitter, you probably do not know this: I am switching the game from turn-based strategy to pausable real-time strategy.
I've received a lot of feedback for the game over the past couple of months; positive, negative, constructive, destructive, you name it. One of the major battlegrounds for feedback is the combat system, which makes sense since it is essentially the center of the gameplay.
To be honest, I'm not a big fan of the current battle system. It's buggy, it's clunky, and to be honest, I can't see myself making a full game with it. So, I've decided to change the game's combat from turn-based to real time, while keeping some of the strategy aspects from the old battle system.

I understand I'm going to get backlash from doing this because some people like the current battle system, and I'm cool with that. I like how the new combat system is turning out, and I'm hoping people will enjoy it as well.